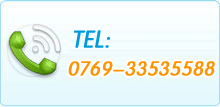 The current position£ºHome > Product display
Vibratory grinding machine
The three dimension vibration grinding machine
Use the three dimension vibration grinding machine:
From Taiwan technology, using the original Taiwan motor, high performance, high efficiency and stability.
The three dimension vibration grinding machine mainly used: bicycle, all kinds of die casting, stamping parts, sheet metal parts, hardware, furniture hardware, clothing bags hardware, glasses accessories, medical equipment, bearing, music equipment, metal fishing tackle, instrumentation, handicrafts, daily necessities, clock fittings, lock, electronic accessories, hand tools (wrench, sleeve, grant Tsui etc.) all kinds of jewelry, jewelry and powder metallurgy, resin and other parts surface polishing, chamfer, removal of burr, to grant front, derusting, speckle, fine grinding, finishing, rough polishing, precision grinding, polishing, electroplating luster light front vibration well.
The characteristics of the three dimension vibration grinding machine
By 1, Taiwan original designed vibration motor and strong vibration resistance, low repair rate, high performance price ratio;
2, suitable for large batch, small size parts grinding, polishing;
3, process will not damage the parts of the original size, shape;
4, can be customized according to customer needs frequency control, time control, adding environmental acoustic cover function.
| | | | | | | |
| --- | --- | --- | --- | --- | --- | --- |
| Model | Volume£¨L£© | Weight£¨KG£© | Motor£¨HP£© | Watt£¨KW£© | MachineSize(MM) | FillVOLUME£¨KG£© |
| VB-100L | 100L | 360KG | 3HP | 2.2KW | ¡é906¡Á990H | 300 |
| VB-150L | 150L | 460KG | 3HP | 2.2KW | ¡é1045¡Á1035H | 380 |
| VB-250L | 250L | 640KG | 5HP | 3.7KW | ¡é1200¡Á1260H | 650 |
| VB-350 | 350L | 750KG | 7.5HP | 5.5KW | ¡é1340¡Á1330H | 950 |
| VB-500 | 500L | 1070KG | 10HP | 7.5KW | ¡é1560¡Á1560H | 1200 |
| VB-700 | 700L | 1660KG | 12HP | 9.0KW | ¡é1730¡Á1730H | 2000 |
| VB-1000 | 1000L | 2000KG | 15HP | 11KW | ¡é1850*H2000 | 2500 |