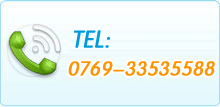 The current position£ºHome > About us
About us
Dongguan qixiang grinding machinery Co., Ltd. is a research and development, production, sales of grinding and polishing equipment and polishing materials as one of Taiwan funded enterprises.
Dongguan qixiang grinding machinery Co., Ltd. is committed to reduce artificial into advanced technology to improve the lapping and polishing technology, allows you to the lowest cost to achieve the best effect of product. I Division will provide the test plate and free technical guidance, and will provide detailed test report and perfect technical support.
Dongguan qixiang processing grinding machinery limited company devotes to the product surface engineering. Has successfully developed a vibration grinding machine, Dongguan vibration grinding machine, the three dimension vibration grinding machine, vibration polishing machine, polishing machine, high speed centrifugal grinding machine, high efficiency horizontal vibration grinding machine, centrifugal polishing machine, polishing machine, magnetic flow type polishing machine, eddy current machine, jewelry polishing machine, vibration screening machine high speed dewatering, drying machine, dehydration machines, water type grinding machine, full automatic flow type polishing machine, linear type vibration grinding and polishing, vibration drying machine and other products. And all kinds of different polishing materials, shape, function, material properties of more than 1000 species (Zong Gangyu, white jade, Taiwan plastic grinding stone, resin grinding stone, plastic grinding stone, Japanese imports of polished yellow beads, high alumina ceramic grinding stone, high frequency porcelain polishing machine, rolling light oil, grinding paste, polishing paste, polishing agent, brightener, polishing, grinding fluid, stainless steel needle, needle, ball, etc.). At the same time, has a professional repair team, can be aimed at all kinds of grinding machine repair, such as: rubber, PU rubber replacement repair, motor repair and around the repair parts to provide one-stop service.
We adhering to the "integrity and pragmatic, create brilliant" business philosophy, the pursuit of "customer first, quality first" aim, for many years the domestic gold and silver jewelry, precision hardware, medical instrument, glasses manufacturing, cutting tools, textile machinery, harness buckle, daily hardware, tableware, electronic products, arts and crafts, automobile and motorcycle parts, bearings, lighting, and other industries to provide professional, excellent products and service, for customers tailored, developed a variety of industry specific equipment and process, polishing problems for customers to solve the long troubled.
All accumulation method and polishing experience effective for various types of products, chamfering, deburring, polishing. And provide comprehensive design, development, production, sales, consulting, installation commissioning, spare parts supply and technical training, a full range of services. In order to help the enterprise products in the surface treatment to achieve the most appropriate, the most perfect. Welcome friends from all circles to visit and give guidance, visit and business negotiation. Sincerely hope to provide the best quality and service for your. http://www.dgymj.com!